About Me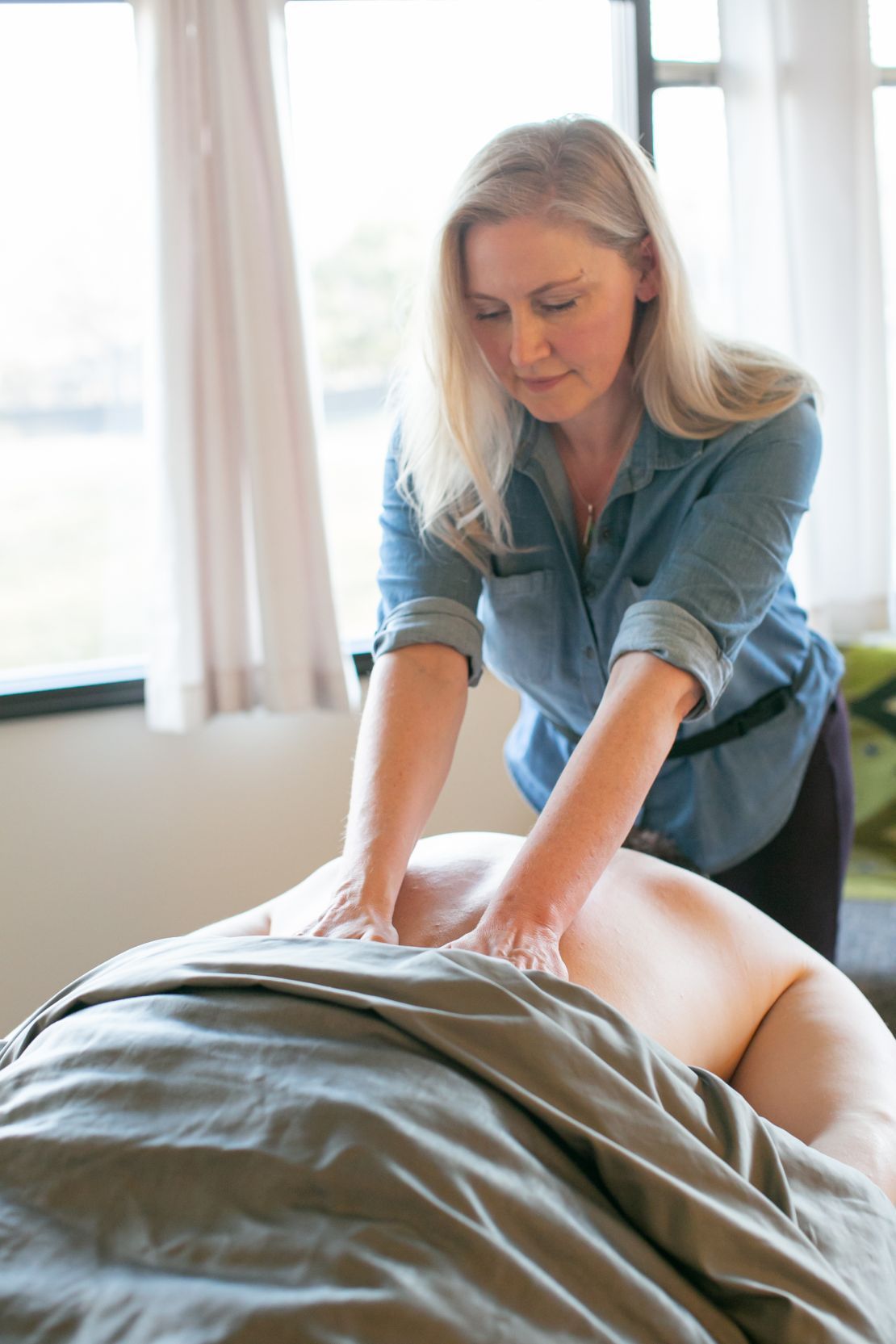 Skilled touch is health maintenance, not a luxury.
Originally from Dallas, I studied cultural anthropology at Hendrix College, and medicine at the University of Arkansas, spent years in raising a family before realizing I was called to work with people, one on one, in the communication of therapeutic touch. I graduated with 1000+ hours from Healing Spirits Massage Training Program in Boulder, CO, and am a certificated Dementia Specialist and educator.
A large part of my practice involves specific injury, chronic pain syndrome, whiplash, and post surgical manual therapy for cases that seem hopeless. I focus on the ability, not disability, and empower and facilitate my clients to heal and maintain themselves.
Formerly, I trained caregivers for a prominent national home care company in Colorado and am a strong believer in the power of touch therapy with Alzheimer's disease (+ all dementias) sufferers, up to and including end of life.
I am certified in Manual Lymph Drainage (MLD) and use it to treat post surgical/injury/cancer treatment edemas, chronic heart/kidney failure edemas, lipodema, and diagnosed lymphedema in conjunction with a hospital-based Certified Lymphedema Therapist and/or physician. MLD has also proven effective in the treatment of tinnitus, Meniere's Disease, chronic sinusitis, and fibromyalgia plus generalized swelling during pregnancy, and post surgical conditions of all kinds including cosmetic surgery. Post cosmetic surgery after care and ACE cupping is also a niche specialty of mine.
For clients in need of deep relaxation with or without therapeutic treatments, I am trained in Phenomenal Touch (Bruder Method) which is a 3D approach to the body. I also love deep (yet relaxing) therapeutic work for athletes to maintain function and avoid injury, and perform whole body facilitated stretching for all ages, including individualized, gentle, necessary stretching for Ehlers-Danlos syndrome, multiple sclerosis, muscular dystrophy, polio syndromes, Parkinson's dystonia, myasthenia gravis, and cerebral palsy. My youngest client is in utero, and my oldest client is over 100.
I am a certified Safe Provider, and do not discriminate on the basis of color, gender expression or identity, nationality, or religion.